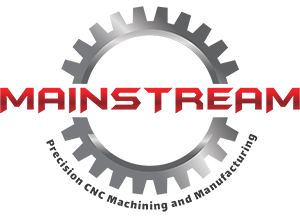 06 Jun

Mainstream-Brand Name Change

Over the years, as Mainstream's partnerships evolved, our capability needs evolved to encompass the growing demand to become a more vertically integrated supplier.  Our investments in CNC machining and fabrication capabilities, such as multi-axis milling, turning, Swiss machining, welding, forming, and assembly opened up opportunities that provided additional value to our customers while maintaining and accelerating our focus on exceptional quality and performance.

With our name change from Mainstream Waterjet to Mainstream Precision CNC Machining and Manufacturing, our goal is to:
Eliminate brand confusion and the sole perception that Mainstream only provides waterjet cutting services
Expand our marketing strategy to include potential OEM customers
Provide a one-stop, turn-key solution for parts and applications that require multiple machining processes
Build partnerships that confidently and consistently position Mainstream to be an integral part of our customer's valued supply chain
Maintain the ability to quickly implement new capabilities to facilitate the constantly evolving requirements of our customers
Strongly convey our commitment to growth and providing value to our customers and partners.
We look forward to opportunities that lie ahead of us and continuing to serve our customers with exceptional value, quality, and delivery.