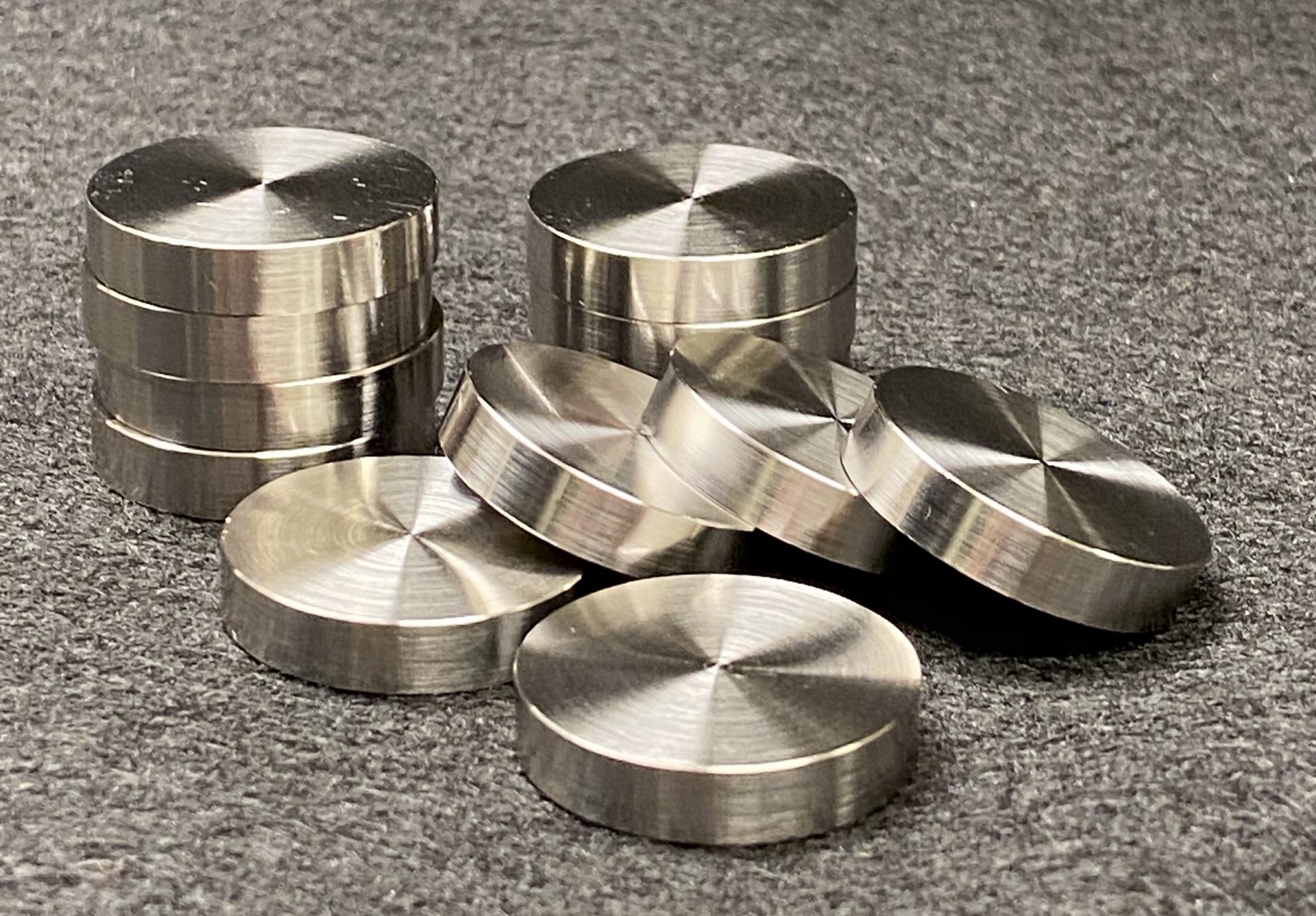 17 Jan

Swiss Machining for Tensile Buttons: Improve Pull Tests and Lower Costs

Mainstream has supported a handful of customers that require tensile buttons for pull tests in the thermal spray industry. With our Swiss machining capability, we have been able to reduce the cycle times by as much as 50% to produce tensile buttons. At the same time, we've improved material utilization. The improvement in cost allows our customers to purchase new buttons for every pull test, instead of having to dedicate resources to blasting and resurfacing used buttons.

We have also established inventories on commonly used buttons for customers so that lead times are basically next day.

Mainstream is machining tensile buttons in materials such as 718 (AMS 5662 and AMS 5663), Ti 6-4 (AMS 4928), Stainless 410 (AMS 5613), Aluminum 6061 (AMS 4117), and many more alloys.

Swiss machining (or CNC screw machining) has helped Mainstream diversify our processing capability. This means we can continue supporting our existing customer base, as well as open up opportunities with new customers in the aerospace, automotive, medical, power generation and defense industries.  Our Swiss machining has 7-axis with multiple live tools that, in addition to conventional turning, allow us to mill unique and complex characteristics on parts with one set-up, holding tolerances well below .001" overall.

We have also proven to be successful at short runs, and developing prototypes and developmental parts. This allows us to help support customers with up and coming projects. We can accomplish this while maintaining low costs.

Over the last year, our capacity in Swiss machining has tripled. We plan to continue investing in Swiss machining technology, as it will help improve costs and lead times to our growing customer base.

We also offer secondary services, such as color coding and part marking, to help identify parts by alloy.  We can manage the process and certification control for heat treating requirements, coating or plating, anodizing, nitriding, nondestructive testing such as magnetic particle testing and fluorescent penetrant inspection testing.

If you have a Swiss machined or screw machined part, reach out to us today to learn more about how our machining efficiency can serve your operation. We look forward to the opportunity to work with you.